By Rabbi Marc Baker, CJP President & CEO
The Hannukah menorah stands as a powerful symbol of our strength and traditions, our values, and our aspirations. Its light is a beacon that has been ours to share with the world for thousands of years. It is a reminder of the miracle of Jewish resilience the Jewish story, and our commitment to share our light with the world. 
As we light the Hanukkah candles, may we recognize and feel grateful for those things that bring light into our lives, and may we look forward to all that we can accomplish together to brighten lives throughout our community and beyond.  
If you'd like to sign up for Marc's biweekly messages, don't forget to sign up here.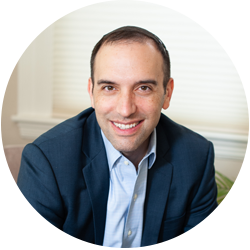 About the Author
CJP President and CEO Rabbi Marc Baker is an educator, writer, and leadership mentor who is devoting his life to Jewish learning and building Jewish communities.