By Rabbi Marc Baker, CJP President and CEO
The story of Hanukkah is one of light and community. The candles of our menorah illuminate our homes and remind us how light sustained the Jewish people as they gathered in the Temple.
As we prepare for this joyous celebration, I invite you to watch my video below and to learn about our week-long plan for Hannukah on Facebook.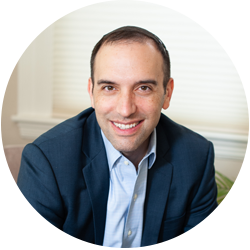 About the Author
CJP President and CEO Rabbi Marc Baker is an educator, writer, and leadership mentor who is devoting his life to Jewish learning and building Jewish communities.