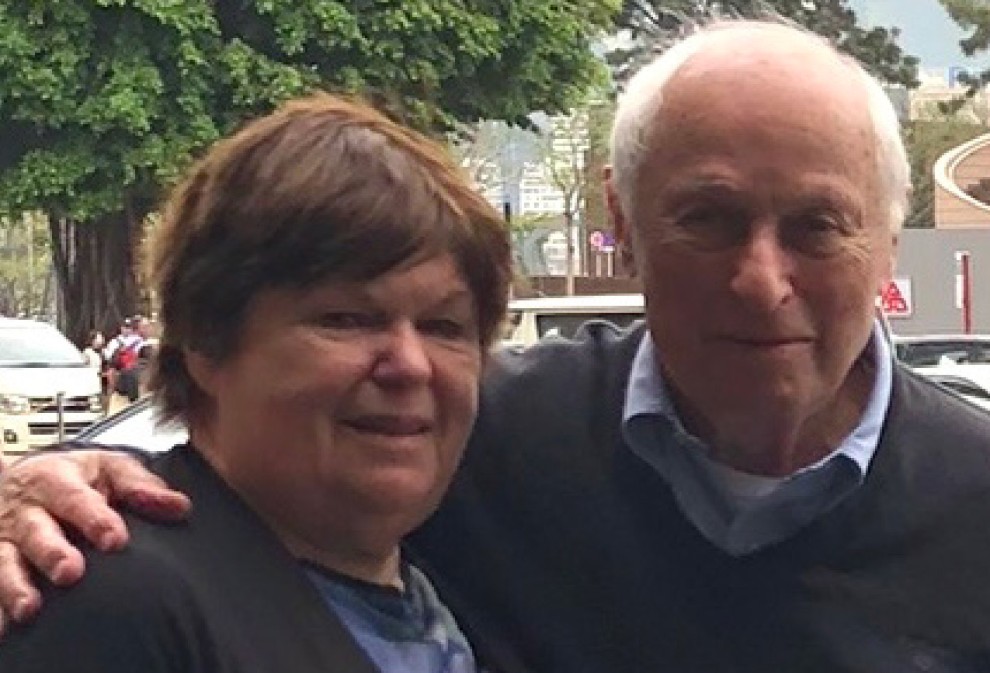 Barbara Glazerman and her husband, Michael, have always been involved in charitable giving. They knew it was important to keep the Jewish community strong and supported, so they contributed in whatever way they could, whenever they could, over the years. But now that they're long retired and have set aside something for their children, they're ready to go all in. "We came to the idea that it's a stage in our life where we want to be direct and be more strategic with our charitable giving," Barbara says.
She and Michael attended a CJP event or two when they were first married, well over 50 years ago, and have given to a broad range of organizations since then, but when it came time to invest in the future of the Jewish community, they were certain CJP was the way to go. "We really want to focus on the Jewish community and in areas that we really care about," Barbara says. "And CJP is the organization that seems so worthwhile."
Barbara saw the opportunity to be a part of something greater than herself and leave behind a better world for the next generation through opening a CGA with CJP.
What is a CGA?
A Charitable Gift Annuity, or a CGA, is a way to create a legacy of giving, getting something back in return.
"This is not a complicated process. From an initial conversation to completing all the paperwork, it can take as little as four or five days," says Peter Diamond, Associate Director of Gift Planning at CJP. "When you open a CGA, you make a gift to CJP and, in return, CJP pays you or a beneficiary of your choosing income for life, all while setting the stage to create a better future for generations to come."
Peter notes, "This year, for the first time, a CGA can be created using a Qualified Charitable Distribution (QCD) from an individual retirement account. With this new opportunity, we're seeing increased interest in CGAs as a mutually beneficial charitable gift planning vehicle. Community members are reaching out to learn more."
"A win-win situation"
And this is precisely what Barbara did. "It's a great thing to do for people like us who are comfortable but not extraordinarily wealthy. It was sort of a win-win situation that we could be charitable and yet if we lived a long time, we were getting a return that we don't believe will be repeated." She and Michael felt this was the way forward and the time to invest was now. "I'm passionate that this is
the best thing since American bread, apple pie — whatever you want to say! I think it's a fabulous opportunity with a broad reach."
To learn more about creating a CGA with CJP, email Peter or give him a call at 617-457-8790, today.