Connecting to their heritage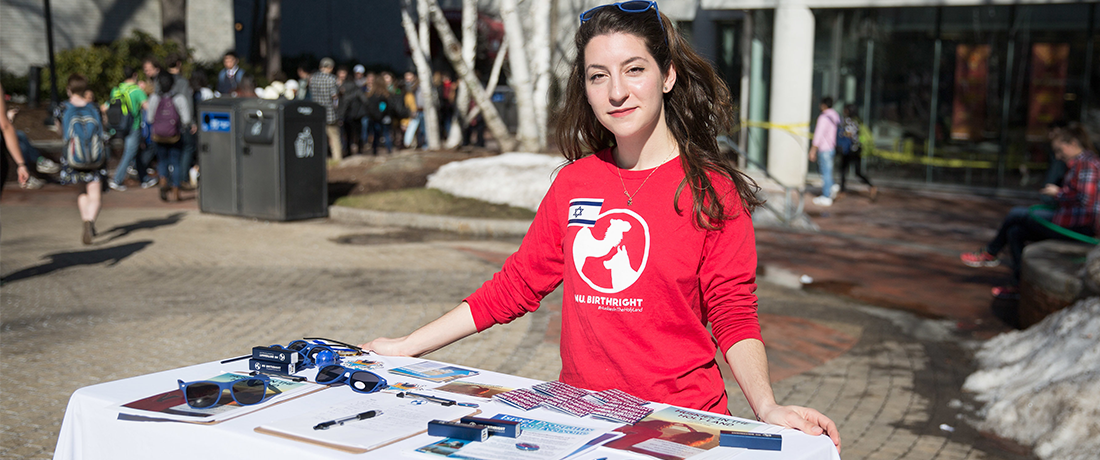 As a coordinator for IACT®, CJP's campus initiative, Jackie Dratch engages students in Jewish life at Northeastern University.
For me, being Jewish is about being part of a nation or community of resilient people. Regardless of where you come from or how many rules you keep or don't keep, you're still Jewish. But sometimes it's hard for younger generations to see the relevance of Jewish tradition, especially if, like me, they haven't grown up with it. A lot of students tell me they don't feel "religious enough" or "Jewish enough." I hear it all the time.
As an IACT coordinator, my goal is to be the bridge — to connect students to our Jewish community and their identity. I encourage them to take a trip to Israel and explore Judaism. I want to help each student find something special that speaks to them and inspires them to get involved here on campus.
When students go to Israel, they see there's not only one way of being Jewish. On a recent Birthright Israel trip, many in the group had their first Shabbat experience and learned how to make it their own. Maybe it means you turn off your cell phone for a day, or just rest. It's not so complicated to integrate Jewish values or traditions into modern daily life.