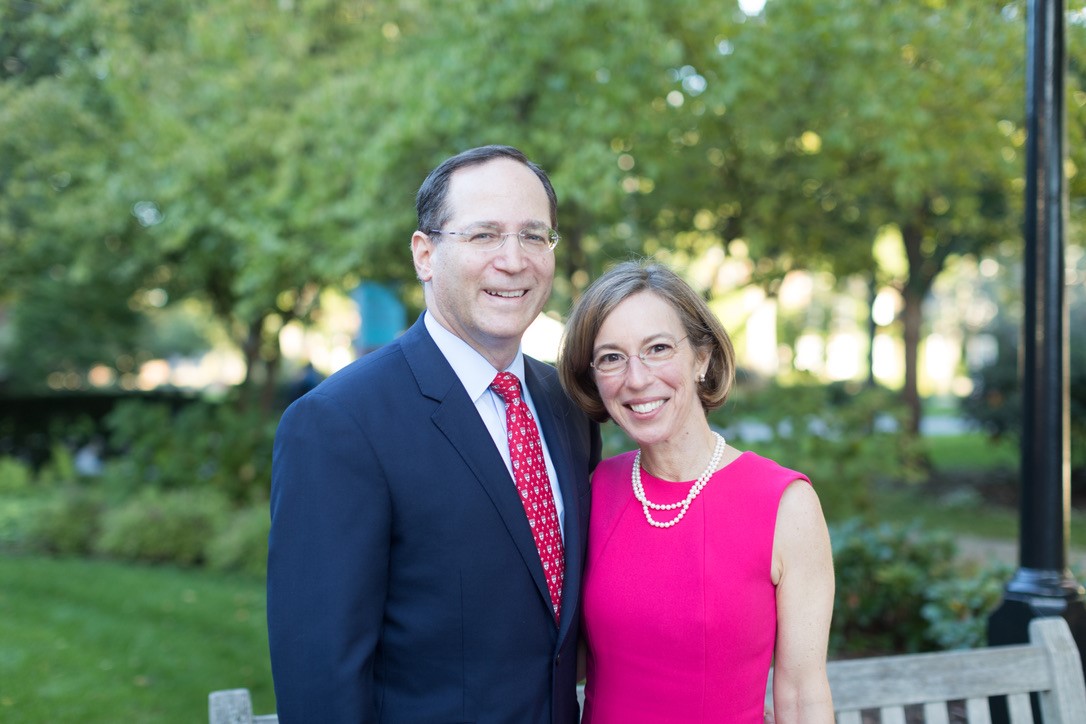 Photo: Elliot Haney
Jonathan Lavine is Co-Managing Partner at Bain Capital and Chief Investment Officer of Bain Capital Credit. For decades, Jonathan and his wife Jeannie have provided consistent support to Combined Jewish Philanthropies, and in recent years increased focus on their investment in Israel, and in the Jewish future. Jonathan says that his experience on a CJP mission to Israel in 2012 opened his eyes "to the diverse fabric of CJP's work, and how we can pursue our desire for social change and express our Jewish identity."
The Lavines' contributions to CJP's programs, Onward Israel Boston and Alternative Spring Break, help to build the connection that Jewish young adults have with Israel. The Lavines established the Lavine Family Leadership and Service Learning Fund with CJP,  which allowed CJP to expand Onward Israel Boston and helped to fund the transformational Alternative Spring Break program. In addition to annual giving, the Lavines donated $1 million in 2017 to support CJP's renovation efforts.
The Lavines proudly support a number of other Jewish organizations including Brandeis University, the American World Jewish Service and the Anti-Defamation League. In 2012, the ADL commemorated their 100th year by honoring Jonathan Lavine with their Distinguished Community Service Award, their highest honor in New England. The award celebrated his civic leadership and his service to improve communities. Jonathan also serves on the boards of Opportunity Nation, City Year and is part of the Leadership Circle for Be The Change, Inc. In 2015, Jonathan was recognized as a Champion of National Service at the 12th annual Friends of National Service Awards, an event hosted by Voices for National Service. In 2016, the Lavines donated $1 million to the Equal Justice Initiative. In recent years, the Lavines have also partnered with the Better Angels Society, Library of Congress and Ken Burns to establish the Library Of Congress Lavine/Ken Burns Prize For Film. This prize recognizes documentarians who produce excellent films that enrich democracy and inform our history. 
In addition to their support for Jewish organizations, the Lavines are involved with numerous other civic and charitable organizations. Much of their philanthropic efforts are focused on supporting underserved students and families through organizations like LIFT and uAspire, as well as a scholarship for first generation students at Harvard Business School. The Lavines also support initiatives for medical research and advancement through Brigham & Women's Hospital and  Dana-Farber Cancer Institute.
For more information, follow Jonathan on Twitter, Facebook, and YouTube.