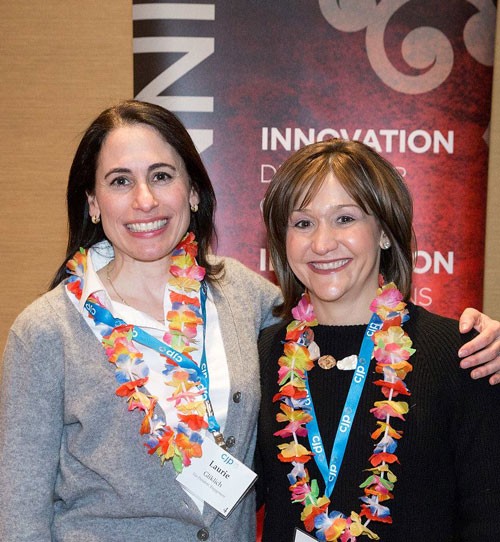 In January, members of Women's Philanthropy donated 25 boxes of children's clothing to Jewish Family Service of Metrowest through our Hands-On Philanthropy event.
The two driving forces behind the giant mitzvah were Jennifer Drucker and Laurie Gliklich,  Women's Philanthropy Vice Presidents of Engagement.
For Jennifer Drucker, her CJP and WP involvement really took shape after she and her husband, Jeff, co-chaired a CJP Mission to Cuba in 2015. When she returned, she joined the POM Committee and participated in the Women's Philanthropy Leadership Development Series.
Jennifer quickly connected with CJP's caring and social justice agenda and joined the WP board.
"I finally felt like I had found a place where I belonged — and where I could have an impact and have a voice," Jennifer says of her time with Women's Philanthropy. "I am truly inspired. Giving back makes a huge difference in my life in helping me feel whole."
A lawyer by trade who is now home with her children, Laurie Gliklich says she loves being part of this community because it gives her a way to engage with other women in the spirit of philanthropy. She's made great friends through her involvement in Women's Philanthropy, and together, they have truly helped to repair the world.