Shalom Chaverim,
I am writing on Purim, a holiday of celebration, joy, and fun in the face of a world that, especially at this moment, feels unpredictable.
One of the themes of the Purim story comes precisely from that unpredictability: nahafoch hu — fate can turn any moment and reality can feel upside down. Our challenge is to remember that we are actors, not merely acted upon, and still responsible for how we respond, even in an environment that increasingly seems out of control.
Like most of you, I am following the news about the new coronavirus (COVID-19), consulting medical professionals, and checking in with the most reliable sources I can find on a daily, if not hourly basis. This is a confusing and challenging moment for all of us as we try to sort through information and data that is changing constantly.
My colleagues and I will share more thoughts about where we are as a community and how we can come together in strength and support in the near future. For now, I want to share what we are thinking about and doing here at CJP and how you can help.
CJP is focused on the safety and well-being of our entire community, including our volunteers, staff, and everyone who engages with Jewish life by participating in programs and events across our community.
We are looking at CJP's upcoming events on a week-by-week basis, in order to inform our decisions based on the latest data and guidance from medical experts and public officials.
We are looking closely at how to support our community, directly or indirectly. We have convened calls with day schools and social service organizations to learn about needs and concerns, and to begin thinking collectively about how best to continue to serve the community. Our goal is to anticipate needs and risks that might emerge in the coming weeks and months in order to be as prepared as possible.
Our top priority right now is to support those in our community who are most vulnerable. In addition, we will strive to mitigate the potentially negative impact of increased social isolation and impediments to communal engagement in the coming months. We will find ways for our community to support each other and celebrate and be in community with one another even if it has to be virtual at some point.
It's most important that we all continue to educate ourselves and our families and take precautions to be safe and stay well. Of course, I encourage you to follow the health and safety guidelines issued by
public officials
, the
CDC
, and other organizations and communities.
Especially during this time of increased fear and sense of vulnerability, let us keep an eye out for one another, both those in our families and communities, and those who might be or feel on the margins. Let's remember that the best antidote to fear and social isolation is connection, positive attention, joy, and love, all of which can be expressed in creative (and virtual) ways.
This is a holiday that calls on us to create a tikkun, the repair, by building communities of care, compassion, and respect for everyone, especially our most vulnerable.
My CJP colleagues and I look forward to staying in communication with you as we learn more and move forward through this challenging time together.
Wishing you and your families a happy Purim, 
Rabbi Marc Baker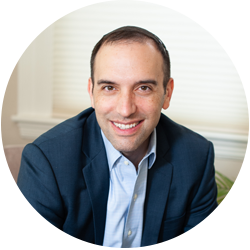 About the Author
CJP President and CEO Rabbi Marc Baker is an educator, writer, and leadership mentor who is devoting his life to Jewish learning and building Jewish communities.